Spend $100 or more and get a Twin-Pack of the Amos Alligator 3D Storybook ($20 value)! When ordering or requesting a quote, be sure to use the Promo Code.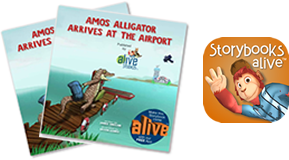 Watch Amos and his airport adventure come alive in this wondrous 3D Storybook with our FREE augmented reality mobile app!
Our Early Education Products at a Glance
What are you interested in?