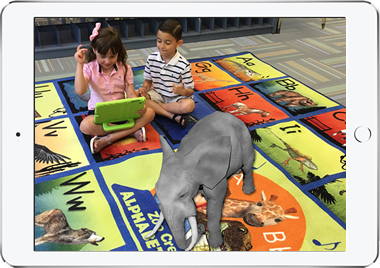 Who's it for?
Early readers and STEM programs
in Pre-K and Kindergarten Classrooms.
Also, great fun for Media Centers!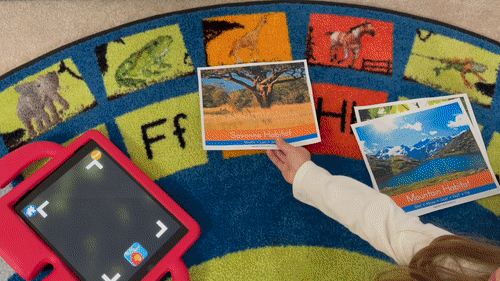 What is Rugs aliveTM?
Rugs alive is a colorful and durable interactive classroom rug that springs to life with the Rugs alive™ mobile app. Each of our 26 zoo animals come alive when matched with its correct Habitat Card and scanned with the app. Students can walk around and explore the animals while on the rug, and can also carry the animals around in their hand with a Magical Zoo Coin!
These rugs can be utilized for increasing student collaboration, building relationships, and effective communication as well as early concepts of STEM and problem solving.
Great for whole group and center time activities!