"… keeping your routines in place helps to ease the chaos! … you can keep the peace and still have fun!"
5-minute read
Includes FREE EOY Downloadable Resource




Stephanie Dowlearn
Educational Consultant / Kindergarten Teacher



It's finally here! (yay! boo!)
Throughout schools nationwide, teachers pass each other in the hall, proclaiming the number of days left this school year. It's a yearly ritual, especially in elementary schools, where kindergarten teachers are sure to know that magic number! It's the end of the year, and we all know it, but do you feel fine?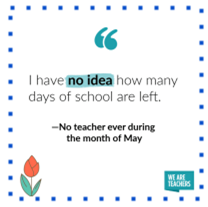 The end of the school year is a difficult time, but keeping your routines in place helps to ease the chaos! Even with Field Day, field trips, performances, ceremonies, and parties, you can keep the peace and still have fun!
Anyone who has ever taught kindergarten knows most of the year is one rough day after another, buried in the trenches until the end of February when like a butterfly emerging from a cocoon, our little kindergartners suddenly become independent little beings and the routines that were established months ago keep the classroom running like a well-oiled machine!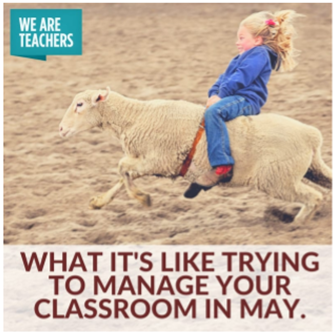 It's not over yet!
This was always my favorite time of the year! Learning and laughter were a daily occurrence until the end of April when suddenly, my sweet little kindergarten family turned into a bunch of bickering pseudo-siblings! It was like they'd forgotten everything we'd learned from our numerous SEL activities! Experienced teachers can attest to this yearly end-of-year transformation, and for those who are new to this, all hope is not lost!
Ideas for a fabulous finish!
A great way to motivate learners and encourage wanted behaviors is a fun incentive! Each year, near the end of April, I introduced our Kindergarten ABC Countdown to Summer, which is similar to the Backwards Bootcamp from The Kindergarten Smorgasboard.
There are tons of End of Year Countdowns on TPT to choose from, but it was the tradition at my school to count the days until summer with a review of the alphabet that many of my students began the year not knowing!
This 26-day countdown celebrated the alphabet with fun activities as we continued to follow our daily schedule and routines. The kids loved coming to school to see what fun was in store, behaviors improved, and joy returned to finish the year!!
When in doubt, bring out the animals!
In my last year in the classroom, I had the great idea to include animals in the ABC Countdown!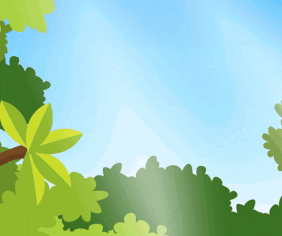 Along with the countdown theme for the day, we brainstormed all the animals that start with the day's focus letter. Since I had Classrooms alive, it was easy to refer to animals from our Alive Studios Zoo to learn more about their characteristics and habitats.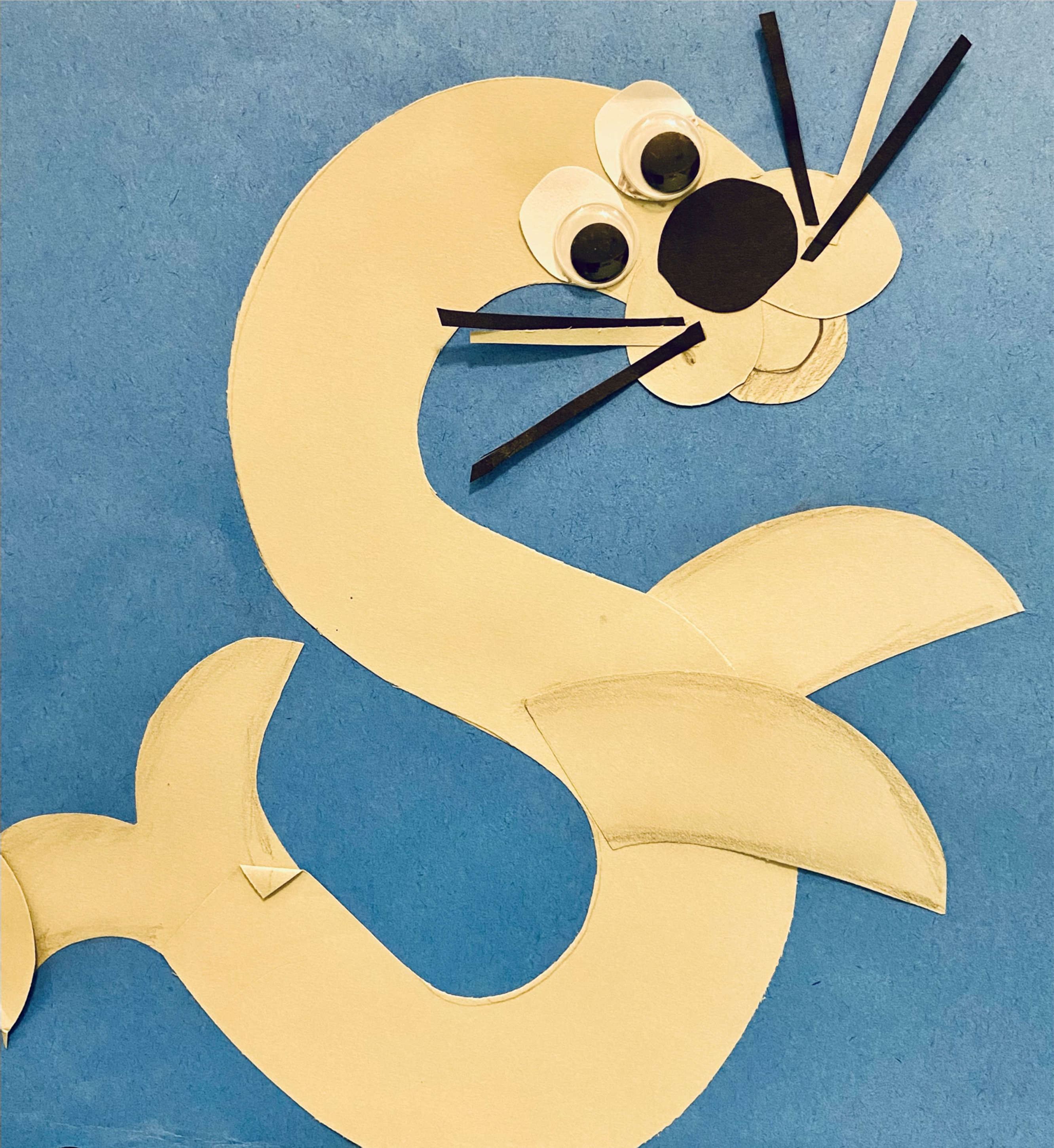 Each child created an animal letter craft for the day and wrote about the animal. The pages were then combined to create an adorable animal alphabet book that went home with them on the last day of school. I really wanted the kids to record themselves reading their book, but I've learned you just have to let some great ideas go!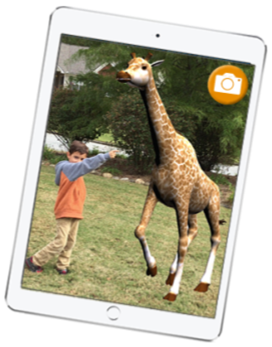 I also sent each child home with a Letters alive Student Journal to continue learning throughout the summer!
Whew! We can do this!
There are so many great ideas to end the school year, but we all know the trek to the end can be overwhelming, so slow down, take a breath, and as you near the finish line, be sure to have fun and make memories with your little learners!
For some fun theme-day ideas, click here!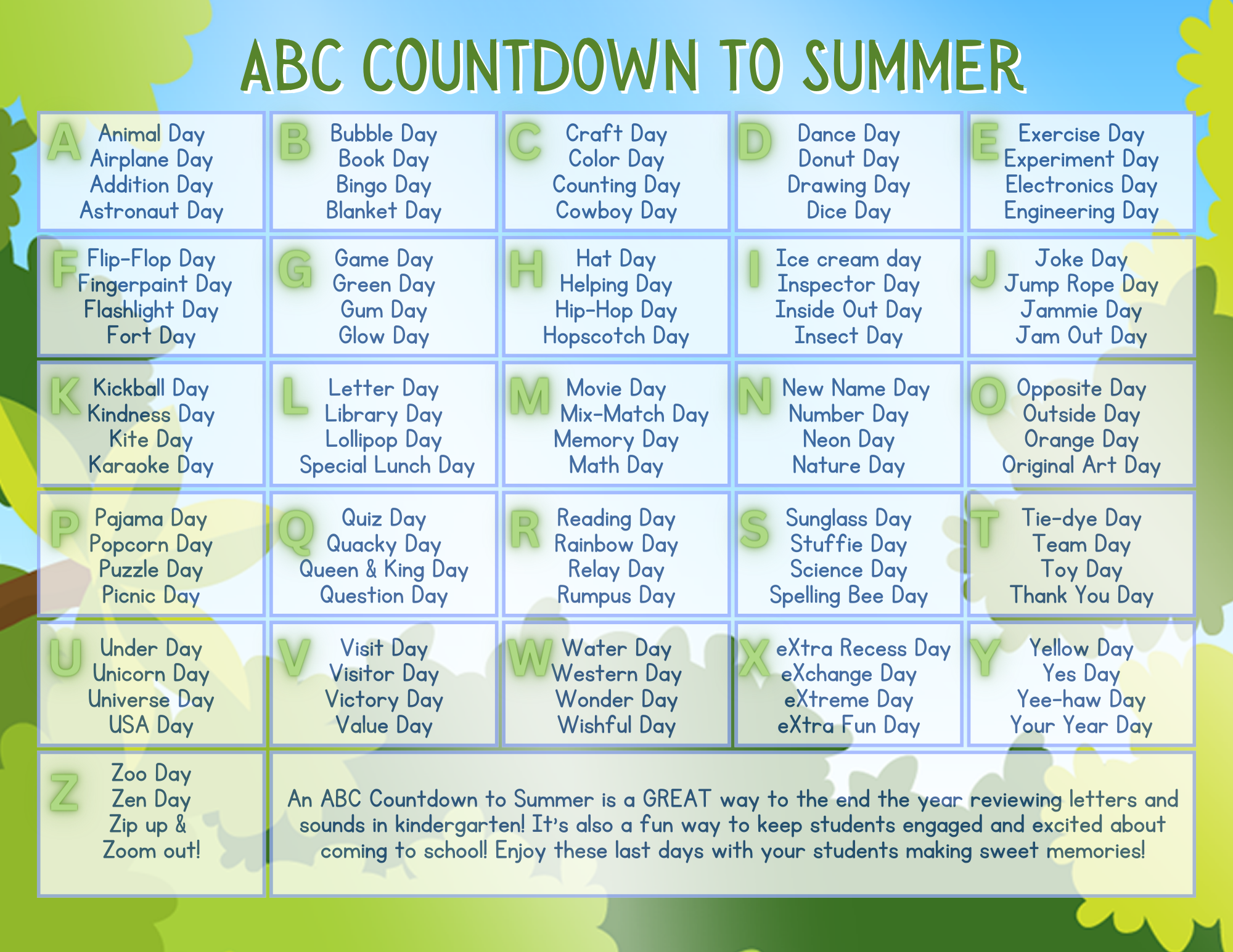 =====
Need more ideas to make your end of the year memorable? Message us!