If there was ever such a thing as a toy store for tech heads in education, it's the International Society for Technology in Education conference; better known as the ISTE show.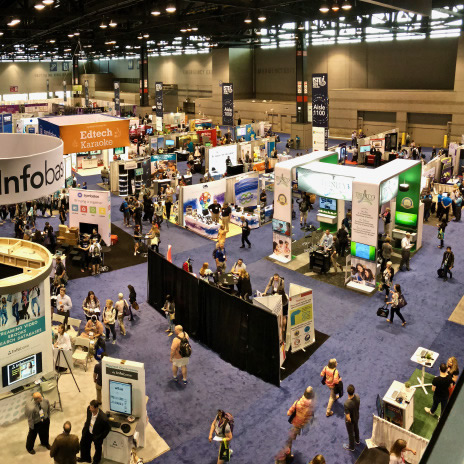 This year from June 23rd to the 26th, the ISTE conference will be in Philadelphia, PA. Manufacturers, developers, and publishers of educational products and resources will draw a crowd from all around the world to see the latest technology available for classrooms. The exhibitor hall will be packed with established, as well as up and coming, companies featuring and demonstrating their solutions for the education industry.
I personally have attended many ISTE conferences. Each year seems bigger and better than before with industry giants like Google and Microsoft, familiar education names like Follett and LEGO Education, and many new, exciting companies up and down every aisle. The media buzz for ISTE starts months before the event and lasts until the next ISTE conference comes around. Stories about the tech show cover the pages of District Administration, eSchool News, Tech & Learning, The Journal, and many more great sources of educational news.
As an exhibitor ourselves, our team at Alive Studios has had hundreds of conversations with educators from all over the US about technology for early learners. The appetite for technology has actually evolved over the last few years. In the not so past, early educators shunned technology and "screen time" for their little learners. Understandably so. Computers and devices have played a big role in weakening social interaction. But in a world where kids have access to tech products of all kinds in their personal lives, it's tough for a teacher to compete for mind share with traditional methods. So, the pendulum is swinging back in favor of tech in the classroom, but with a caveat. Educators are now seeking technology that promotes collaboration, problem-solving, social-emotional health, and blends a multi-modal approach across subjects. It is this level of presentation and multi-sensory interaction that wins kids' attention and gets them excited and motivated to learn.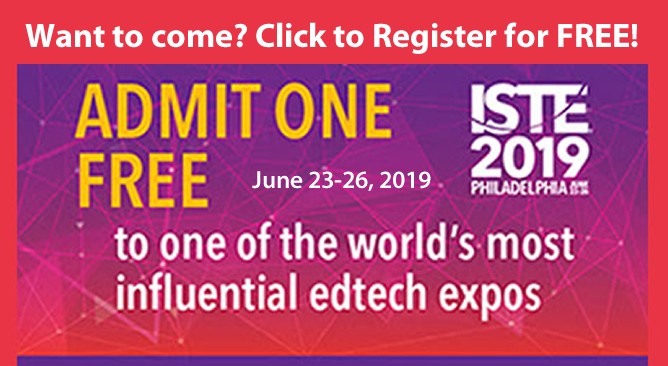 This year, Alive Studios will be introducing Classrooms alive!™ to ISTE attendees. Classrooms alive! is the magical, zoo-themed learning experience for Pre-K and Kindergarten. Our team will be transforming our booth into an engaging classroom for reading and math. The magic happens in our supplemental curriculum when our 26 zoo animals spring to life in 3D right in the classroom! Yep, a mind-boggling technology called Augmented Reality allows kids to interact with the 3D animals as they learn the foundational skills of reading and math. Classrooms alive! Is backed by brain science and includes effective tools that improve literacy scores: Learning alive Plus, student journals, and a classroom rug; all of which come alive with applications for computers and mobile devices. We've been told by several of our Pre-K and kindergarten teachers that their students are so thrilled by the interactive technology they don't want to leave it for lunch or recess.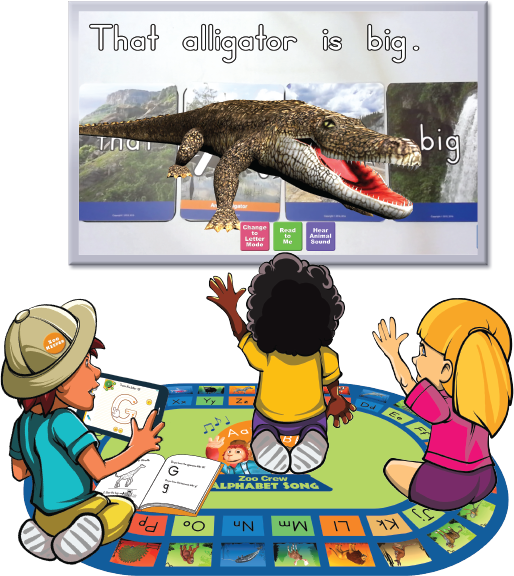 If you are planning to attend ISTE19, be sure to stop by the Alive Studios booth 3037. We will give you a tour of our zoo so you can get the full experience and see for yourselves how we are helping shift the nation's poor literacy scores through mind-boggling student engagement.