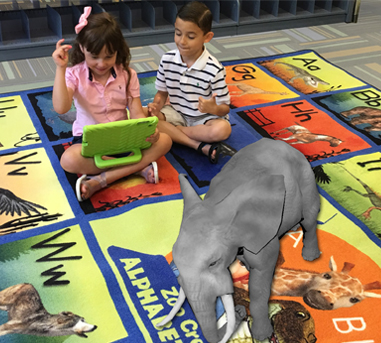 Who's it for?
Early readers and STEM programs
in Pre-K and Kindergarten Classrooms.
Also, great fun for Media Centers!
What is Rugs aliveTM?
These colorful and durable classroom rugs are perfect for introducing the alphabet through sight, song, and 3D magic! Each of the 26 animals come alive right on your rug with the FREE Rugs alive mobile app. After matching the correct habitat card, kids can walk around the animals and explore them from all sides. You can also play the Zoo Crew Alphabet Song right from your rug!
Great for whole group and center time activities!