With schools being temporarily closed, we know that educating children at home presents new challenges.
Parents are looking for engaging ways to educate and entertain their kids. Teachers are looking for creative ways to keep their students engaged and retain what has been learned so far.
As the COVID-19 quarantine continues, there is a real concern about the effects it will have on our children, not just academically, but we also want to keep our kids happy and positive.
If you're like me, you're trying to figure out a way to help children and parents rather than getting lost in the reality of this shutdown.
Difficult seasons offer a chance to tap deeper into creativity and resourcefulness in order to solve problems. They push us out of our comfort zones and into new areas to stretch and grow. This is where new ideas can be born.
Since we started Alive Studios six years ago, it has been a dream to make a kids' TV show. During the hustle of creating products to help educators and the launch of our Classrooms alive, we weren't able to dedicate the required time and effort to realize that dream.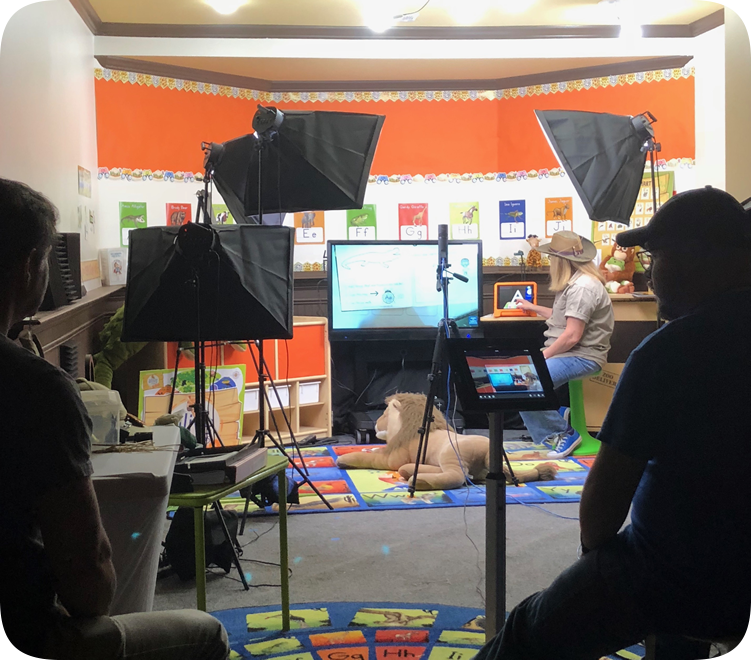 Now, with schools and businesses closed down, we have the time to brainstorm ideas for how we can help make a difference for educators, parents, and children. And… you guessed it! The production of our kid show came to mind! The ideas for the Zoo Crew Alphabet Show came flooding in! After our team was able to hash out our desired format, we began production and posting episodes onto our YouTube Channel, Alive Studios Zoo. We could not be more excited to share this with the world!
Designed with early learners in mind, we have created a free show that uses the same mind-boggling technology of Letters alive® and our Journals. I host the show along with my zany friend, Gerdy Giraffe (a puppet character played by Faith DeWerd, one of our Training Coaches).
Together, we embark on a magical zoo adventure through all twenty-six letters of the alphabet. Each episode introduces a zoo animal, a letter, and letter sounds using our patented 3D Augmented Reality technology.
Check out our first few episodes: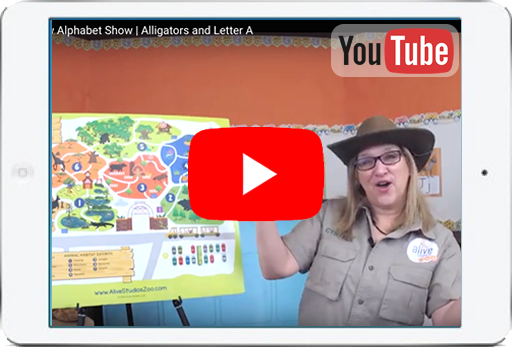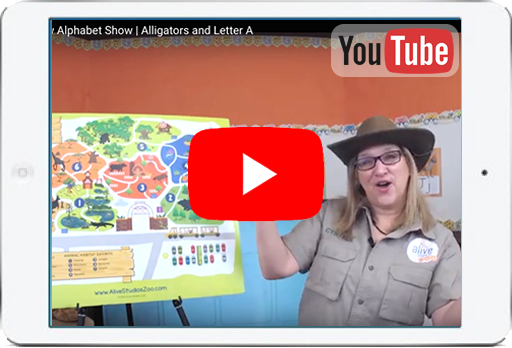 On each show, we also read one of our original short rhyming stories that teach a social-emotional growth skill; and the engagement doesn't stop there! These stories can be printed for kids to read and color at home.
Since our show can be found publicly on YouTube, it is accessible to everyone on any device, including smartphones.
Join us on our zoo adventure as we introduce two new animals and letters each week on our YouTube Channel Alive Studios Zoo. It's a magical learning adventure you won't want to miss!
Check it out now and share it with parents and teachers of little learners!
So what do you do when the world shuts down? Get creative together and try to make the world a better place.