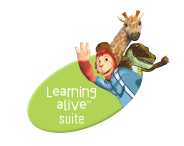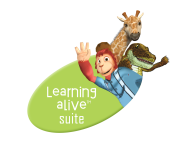 Alive Studios announces the release of Learning alive, its innovative, supplemental reading and math bundled solution for PreK to 3rd Grade. This suite of software is injected with a hefty dose of Augmented Reality, an exciting technology that provides a 3D experience without the glasses. The goal is to have kids proficient in reading and math by the end of the third grade. Currently, 55% of U.S. students are not proficient in reading and math by the end of the 3rd grade.
The company is actually the first of its kind in the world to use augmented reality in a full year, supplemental educational curriculum. They have been introducing their software solutions across the country in many of the educational conventions and expos. Within a matter of hours, they have the attention of show attendees with their brightly colored booth, trumpeting animal noises and amazing software that enables plain-looking flash cards to jump to life with animated and interactive 3D characters.
"Everywhere we go, the common theme amongst teachers is how to engage students," states Alive Studios CEO, Cynthia Kaye. "Shortly after seeing our reading and math solutions, and how we use music, sounds, animation, interactivity and the magic of augmented reality, they realize they've found their solution for engaging students," she adds.
The Learning alive Suite, which is now shipping, includes the new Letters alive v3.0, the recently released Math alive, and the interactive digital stories included in Storybooks alive. "Delivering an amazing brand experience is very important to us," says Kaye. The PreK – 3rd Grade software solutions are infused with 26 lovable characters that draw you into their safari world, and before long, you know each of them by name.
In the midst of all the interactive fun, an independent research study shows kids are learning letter sound fluency and letter naming fluency at a faster pace than those not using the software. "After all the flashy fun of engaging young imaginations, we are primarily focused on getting kids proficient in reading and math by the 3rd grade," says Kaye.