Description
Please Note: Rugs can take up to 6-8 weeks for delivery.
These colorful and durable classroom rugs are perfect for introducing the alphabet through sight, song, and 3D magic! Each of the 26 animals come alive right on your rug with the FREE Rugs alive mobile app. After matching the correct habitat card, kids can walk around the animals and explore them from all sides. You can also play the Zoo Crew Alphabet Song right from your rug!
• Learn the 7 habitats of our zoo animals
• Take photos sitting by each animal
• Learn the alphabet through sight and song
• Introduce upper and lowercase letters
• Meet the 26 Zoo Crew alphabet animals
• Create your own fun rug activities
• Mobile device is NOT included
Our mobile applications work on these devices:
For iPhones: iPhone 5 or newer
For iPad: 3rd Generation or newer
For Android smartphones or tablets: Version 7 (Nougat) or newer
For Fire Tablet: 6th Generation, Fire Tablet 8 or newer
For Chrome OS Tablet: Lenovo 10e
Note: Chromebooks are NOT supported by our mobile apps. 🙁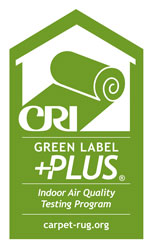 • ALL our rugs are made of 100% nylon.
• ALL our rugs meet or exceed Class One fire ratings.
• ALL our rugs come with a useful life-wear warranty.
• ALL our rugs are Green Label Plus certified and exceed California's indoor air quality standards for low-emitting products used in schools.
Here's how to make your rug come alive!
Print out the seven Habitat Cards by Clicking Here.
You can print them in color or black and white. These cards will be used in conjunction with your rug and the mobile app to make the animals come alive!
Using your mobile device, select your source for downloading app below:
Search for "Rugs alive"
Look for this icon and get the app:
Additional information
| | |
| --- | --- |
| Weight | 18 lbs |
| Dimensions | 72 × 72 × 72 in |
| Size and Shape | Round 6ft, Sm Rectangle 9ft x 6ft, Lg Rectangle 12ft x 7ft 6in, Oval 12ft x 7ft 6in |
4 reviews for
Zoo Crew Classroom Alphabet Rugs
---

04 Customer(s) recommended this item
Reviewed by 04 customer(s)
Awesome addition to the classroom

My students were in shock in the best way possible when they walked in to see this rug! They had already been slowly introduced to Letters Alive and were so excited to have another reason to use our iPad and engage with the new rug!

Love this!

My students and I love the rugs alive! Watching their faces as the rug comes to life is incredible!

Rug is essential as a resource

The rug is a staple in the classroom. Oir day begins on the rug, extend learning with their rug and reflect at the end of the day seeing images that go with their learning objectives.

Such An Amazing Addition!

We got the rug to accompany our Learning Alive Zoo Edition kit. We use affordable tablets from Amazon and use them in small groups to interact with the rug and reinforce whole group learning. Its amazing watching the 3-D technology reinforce the letters and sounds we have discussed. It gives the students a sense of empowerment and control as they manipulate the program on the tablets and the rug.