My Letters alive Journal
Available for Classrooms and Homes on October 31, 2017!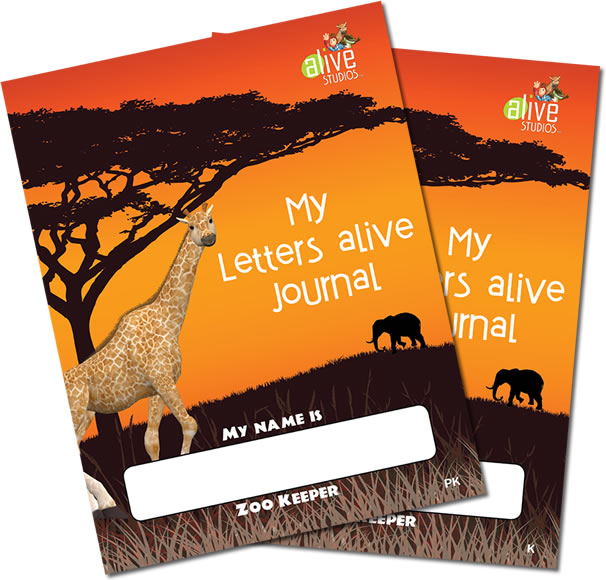 What is "My Letters alive Journal"?
This journal will help early learners master the 26 letters of the English alphabet. Our FREE mobile app helps this journal come alive in 3D (augmented reality) for an engaging and interactive experience in the classroom or at home! Pre-K and Kindergarten early learners now have a fun way to demonstrate their growing understanding of upper and lowercase letters and letter sounds.
Watch each Letter/Animal Come Alive with our Free App!
see 26 3D animals come alive on your device
position a 3D animal in a camera shot and snap a picture with a friend
see and hear names and sounds for each animal
see and learn upper and lowercase for each letter
hear and learn the sound(s) represented by each letter
trace each letter to learn the correct way to write it
p/n 84001 (pre-kindergarten version / ages 2 thru 4) $9.95 Single journal
p/n 84002 (kindergarten version / ages 5 thru 7) $9.95 Single journal
p/n 84021 (pre-kindergarten version) $159.00 Classroom Pack of 20 journals (save 20%)
p/n 84022 (kindergarten version) $159.00 Classroom Pack of 20 journals (save 20%)