The average teacher spends up to $1,000 of their own money on supplies for students every year. Adopt A Classroom allows crowdfunders to partner with a teacher to ensure students have what they need to succeed. Here's how it works:
Donors find and fund a classroom by searching for a teacher they know, a school they have a connection with, or a subject they're passionate about. 100% of your tax-deductible donation goes to the classroom.
Teachers purchase supplies online. Since every classroom is different, our partners provide a wide selection of everything from pencils and paper to iPads and projectors.
Students have the supplies they need to succeed. It's amazing what teachers and students can accomplish together when they have the proper resources.
Donors receive updates on their impact. When you donate through AdoptAclassroom.org, you'll receive reports on what your donation was used for and how it helped students.
Visit [www.adoptaclassroom.org]

Created by two English teachers at Oregon's Clackamas Community College, IncitED is a crowdfunding community created for anyone with an education project that is in need of money. Whether you want to create an after-school program, develop new educational technology, help disadvantaged learners, establish a scholarship fund, or acquire classroom supplies, the possibilities for great education projects are virtually limitless. IncitED has a basic design and goal: to become the Kickstarter equivalent for education. So far they are accomplishing just that: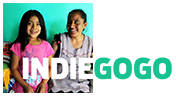 Kickstarter and IndieGoGo are the two most popular crowdfunding sites on the internet, however, none focus specifically on education. We've heard mixed reviews from teachers using these tools and the one thing they all have in common is this: both crowdfunding tools draw far more out-of-network (possible donors who you did not invite, who found you because they were searching for similar projects or stumbled across you on the home page) traffic than education-specific pages. The main difference between the two? IndieGoGo allows you to capture funds from projects that do not make their total fundraising goal, while Kickstarter will only release a fully-funded project.