Study #1

Independent research shows gains in emergent literacy skill development when students are using Augmented Reality in Education via – Letters alive Plus.
Tamra Ogletree has a PH.D. in language and literacy and a Certificate in Interdisciplinary Qualitative Research from the University of Georgia.
Highlights from the Study:
1. 48% increase in letter naming fluency
2. 112% increase in letter sound fluency
3. 2x gains in letter naming fluency over classroom without Letters alive
4. 4x gains in letter sound fluency over classroom without Letters alive
5. Classroom management problems decreased
6. Students who typically had attention difficulties were consistently engrossed in the program.
7. Computer assisted voice gives the teacher an alternative pronunciation that negates the effect of regional pronunciation. This has most benefits for the ELL students.
"… as a researcher, I usually don't get too excited about the findings from the numbers, but in this case, I literally jumped up and down at the results. The achievement scores by students who had full implementation to the program increased by 48% over their pre-test scores on the letter naming fluency and an increase of 112% on the letter sound fluency.
The PreK quantitative data sets reveal that students in the full implementation of Letters alive® experienced greater gains in emergent literacy skill development than the students in the classroom using no parts of the Letters alive® curriculum.
The following data tables show that students in the full implementation classroom of Letters alive® experienced the greatest gains on both the Letter Naming and Letter Sound Fluency assessments, and the average increase for the class was +14.76 letters named correctly and +13.93 letter sounds given correctly. For the class with no implementation of Letters alive®, gains were far less notable, with class average gains of +7.31 for Letter Naming Fluency and +3.5 for Letter Sound Fluency." ~ Dr. Tamra W. Ogletree, PhD in Language and Literacy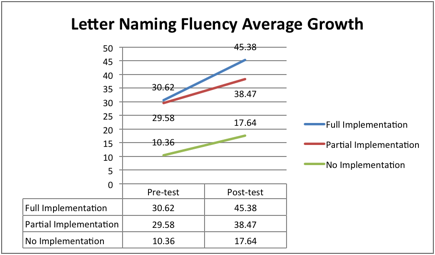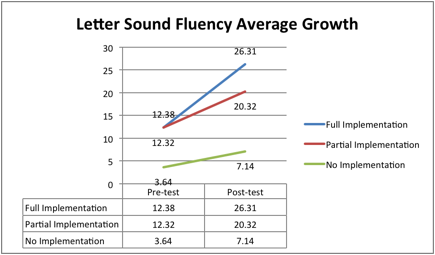 Click to download the 7-page research summary
---
Study #2