Check out the NEW Zoo Keeper Lesson Plans!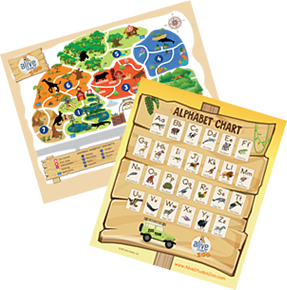 Boost your literacy block to new heights with this magical Zoo Tour! Aligned to kindergarten ELA standards, this supplemental curriculum for Letters alive® is simple for teachers and powerful for students.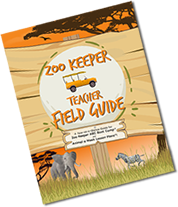 Teacher Field Guide
This colorful, printed Teacher Field Guide is designed to make your lesson planning a breeze. It will be your at-a-glance overview and scope and sequence for our Zoo Keeper ABC Boot Camp and our Animal a Week lessons. Also included is a poster-sized Zoo Map and Alphabet Chart. This easy-to-follow guide will make choosing the lessons you want to include in your literacy block easier than ever!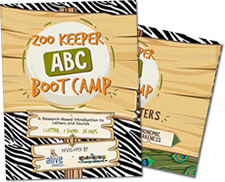 Zoo Keeper ABC Boot Camp™
Developed in partnership with Mr. Greg of The Kindergarten Smorgasboard, this research-based introduction to letters and sounds includes the magic from Letters alive® along with the strongest and most effective resources from the original ABC Boot Camp™. This rigorous 6-week literacy camp introduces 26 letters and sounds in 26 days. It can be used to launch your school year, as a Summer Program, or at a slower pace for kindergarten readiness. The interactive animals and immersive 3D learning experience will have your students cheering for more!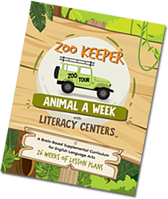 Animal a Week Lesson Plans™
This supplemental reading curriculum is a magical, zoo-themed, multi-sensory learning experience that was developed by a team of educators. As your students take a Zoo Tour through the 26 animal exhibits, they will be practicing and mastering the kindergarten literacy skills for ELA. Multiple lessons and activities for whole-group, small group, and literacy centers give you the flexibility needed for an enhanced literacy block.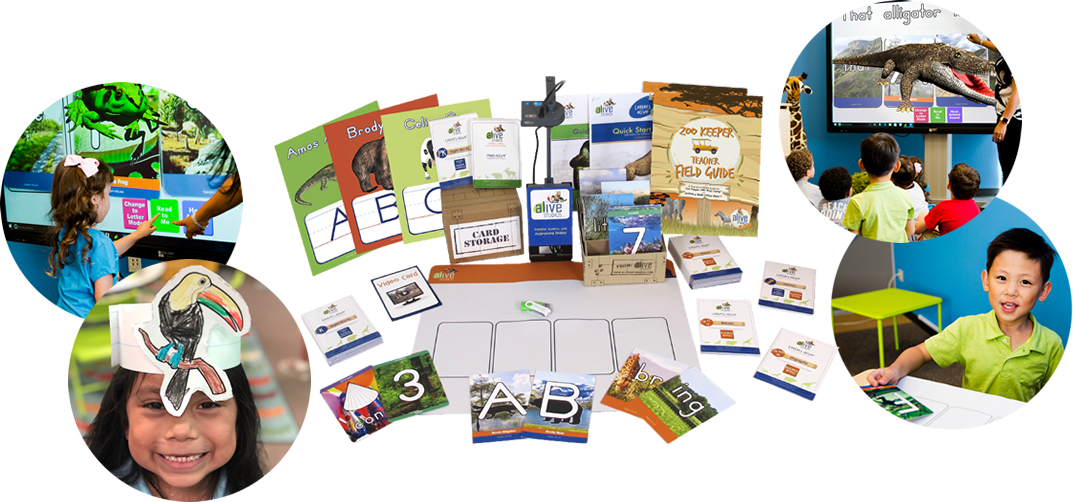 The NEW Learning alive Zoo Keeper Edition™ kit will be $1,795.
If you already own Learning alive Plus, you can get the Zoo Keeper Edition UPGRADE for only $295!


What's included in the Upgrade?
Zoo Keeper Lesson Plans (see above for details)
Video Learning Center for easy "how-to" navigation
Thousands of new buildable sentences
Hundreds of new buildable words
Zoo Keeper Teacher Field Guide (printed)
Poster-size Zoo Map
Poster-size Animal Alphabet Chart


UPGRADE SPECIAL: If you purchase(d) Learning alive Plus kit between the months of July, August, September, or October of 2019 – You can SAVE $150 on your purchase of the Zoo Keeper Edition UPGRADE! So, Buy Now & Save! (We will need a copy of your invoice/p.o. with the proper month reflected when you order your upgrade. This 50% Off special will expire March 31, 2020)
What if I'm waiting for my funding/grant to purchase at the current price of Learning alive Plus?
Don't worry! As long as we are made aware prior to December 31, 2019, we will make Learning alive Plus available for you into first quarter 2020.