"As you may know, capturing kindergarteners' attention is not easy in person,
much less over a computer. So, I had to get creative. I knew just the resource from my classroom that would do the trick…"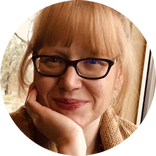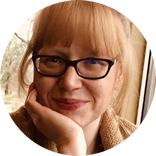 Guest Blogger: Amanda Lewig
Kindergarten Teacher, Masters in Curriculum Instruction,
2020 Teacher of the Year Nominee
Follow me: https://www.facebook.com/theprimarypinkchef



"As a kindergarten teacher, I like to reach out to my incoming students and offer a summer camp to get them excited and prepared for their new adventure. This year, in the wake of Covid-19, I had to conduct my camp remotely. As you may know, capturing kindergarteners' attention is not easy in person, much less over a computer. So, I had to get creative. I knew just the resource from my classroom that would do the trick, Letters alive. I could easily bring the kit home to help with my distance learning. What I love about Letters alive is that it is research-proven, brain-based, and most of all, super-engaging.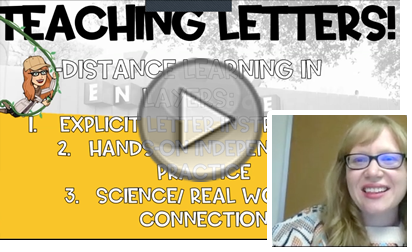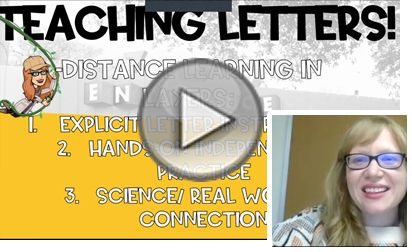 1. Research-Proven: Now, I'm a nut for data. After introducing Letters alive to my class last year, I saw a solid increase of 18% when measuring recognized letters sounds. And, this is crazy, but I saw a 124% increase in recognized sight words. I think these increases will only get better as I learn more about how to best use Letters alive.


2. Brain-Based: Since Letters alive uses a multi-modal approach, I could easily differentiate for my kids' learning styles. Best of all, Letters alive offers active screen time; It's a very hands-on and interactive learning experience that plays on children's natural curiosity about animals.


3. Super-Engaging: I love how the zoo theme throughout Letters alive keeps my kids engaged and eager to learn! In my summer camp, I also gave each of my kids a Letters alive Journal and free mobile app. This not only lets them explore the animals and letters at home at their own pace, but it also gave them a real-world connection with animals to literacy, it encouraged their personal creativity and provided them with opportunities to practice writing. The journals have built in writing prompts that allowed me to do early writing lessons with my incoming Kindergarteners. This laid the foundation for starting writing workshops in the fall!


In addition, an encouraging side effect is with non-English speaking parents. They are there to help their child with a remote connection, but they are also exposed themselves to the basics of reading and writing English! How exciting is that? It was heart-warming to see family interacting and laughing together.


Thanks, Alive Studios, for helping my remote summer camp to be a huge hit! And now, I'm excited to use Letters alive for back-to-school to get my kiddos back on track in a hurry!"