Description
This $69 kit allows your child to interact with our Zoo Crew Alphabet Show on YouTube.


Watch this short video to see why kids LOVE it!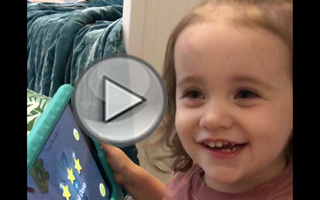 This Kit includes:
– 1 Letters alive® Journal (selected version)*
– 1 Math alive® Journal (selected version)*
– FREE downloadable Journals alive™ mobile app (you will need a tablet or smartphone)
– 1 Zoo Map Poster
– 1 Alphabet Chart Poster
– 1 Plush Zoo Animal Surprise
– Zoo Baby Badge set and chain necklace
– 1 Zoo Keeper Button
– Crayons, 1 pencil, and sharpener
Smart phone/tablet required.
* The Pre-Kindergarten version of the My Letters journals has more open space for creative expression, whereas the kindergarten version has more structured activities. The Pre-Kindergarten Math Journal has numbers 0-9 and 2D shapes, whereas the Kindergarten version has numbers 0-20 and 3D shapes.