The NEW Learning alive Plus Suite for Sprout Pro by HP is Here!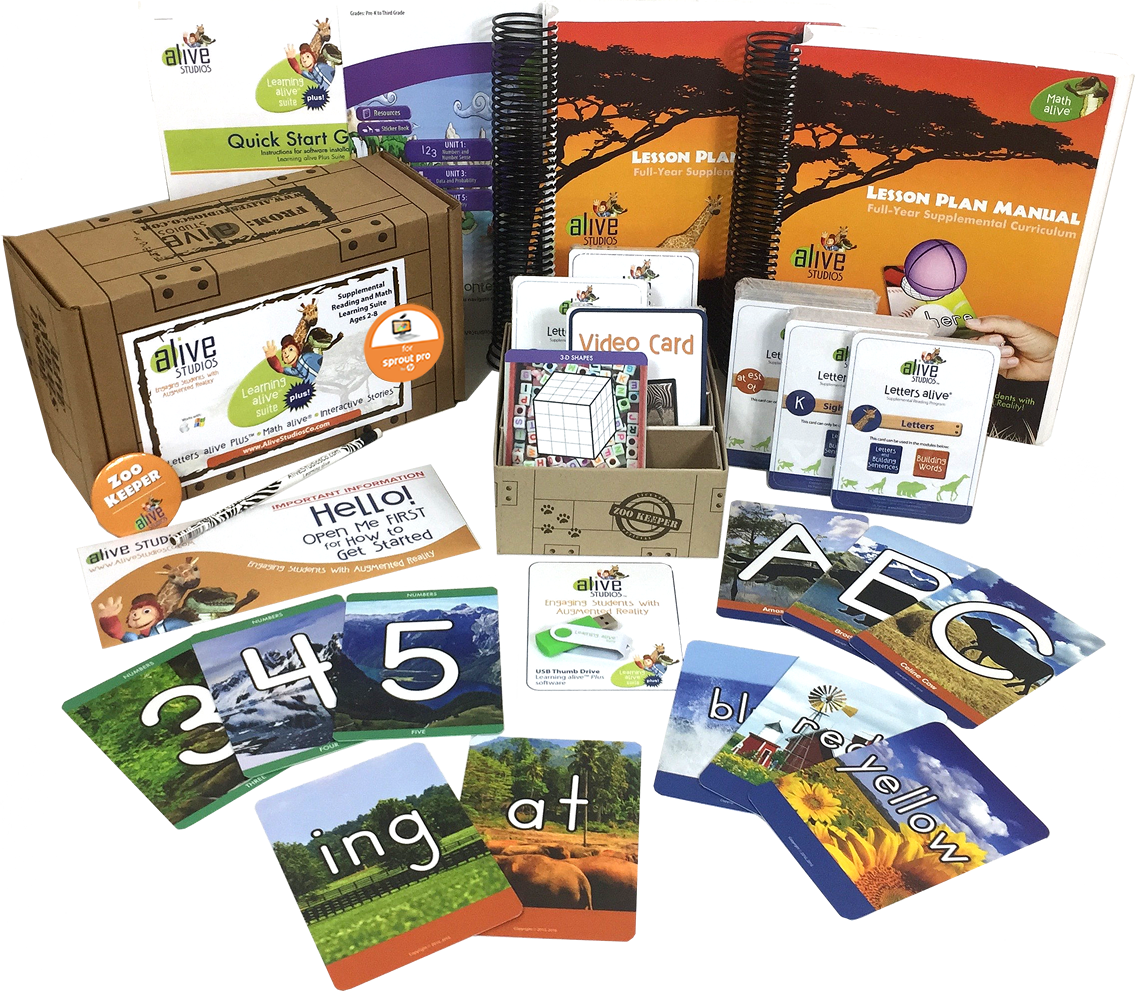 Our software suite takes advantage of the unique features
of the Sprout Pro!
This Augmented Reality-based learning kit uses kinesthetic, visual, and auditory learning modalities to teach reading and mathematics and provides an engaging 3D experience without glasses!


$1,295 USD
p/n 50470
The Learning alive Plus™ Suite includes:
Letters alive Plus (supplemental reading)
Teach letters, letter sounds, word building,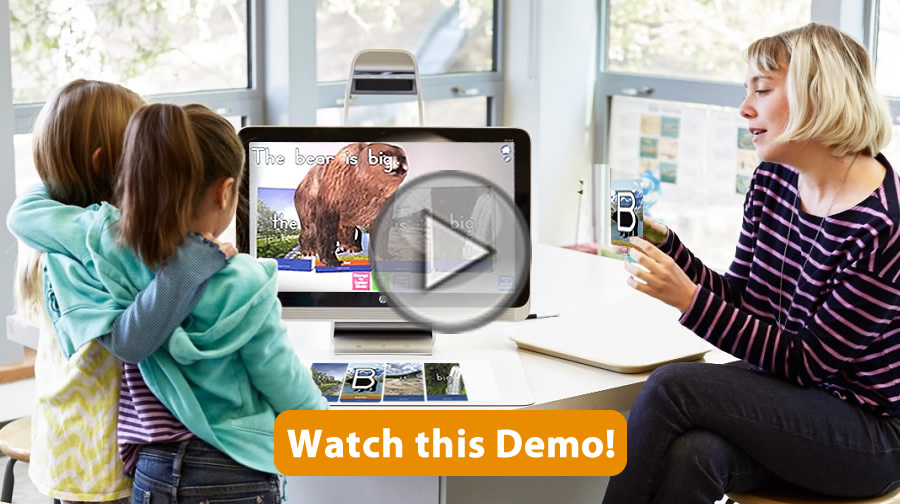 sight words, and sentences
26 alphabet cards that come alive in 3D
97 sight word cards for building 1,000's of sentences and questions
84 word family cards (digraphs, blends, and rimes)
Build over 900 words (phonics-based)
Math alive (supplemental mathematics)
Teach the fundamentals of mathematics
45 Interactive games aligned to essential mathematic skills
41 cards that activate Augmented Reality (3D) activities
Note: Letters alive and Math alive include a full-year of supplemental lesson plans aligned to state standards for kindergarten (in pdf).
Interactive Stories (three digital, interactive stories)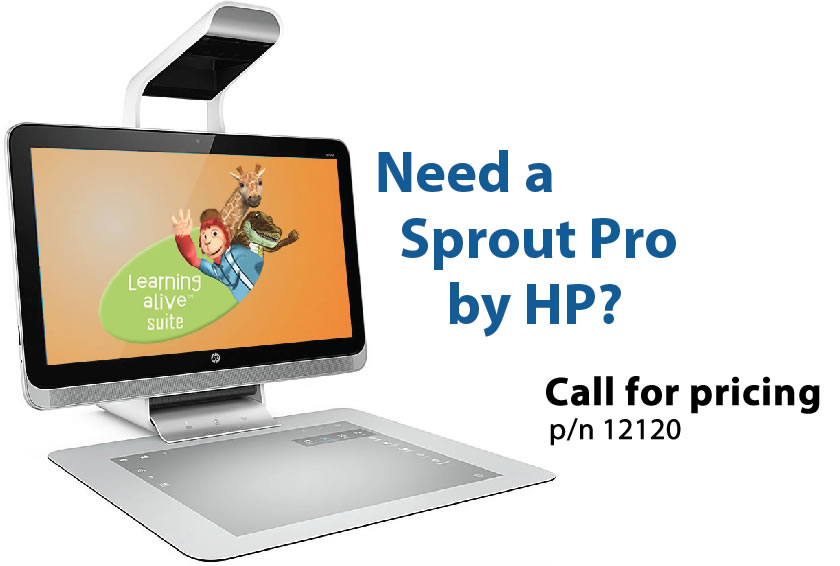 Unique Features of the Sprout Pro:
Multi-touch, hi-definition screen for interacting with activities
Built-in document camera for reading the Augmented Reality flash cards
Robust sound system that brings our animal noises and instructions to life
Projects virtual buttons onto the 20-point touch-mat
Leading edge, all-in-one work station
"Our children are growing up in a different world where 'traditional' doesn't work. We're winning the proficiency battle in reading and mathematics with a new approach and mind-boggling technology. Join us." ~ Cynthia B. Kaye, CEO | Chief Zoo Keeper of Alive Studios