The NEW Learning alive Plus Station
on Sprout Pro by HP G2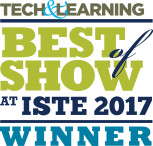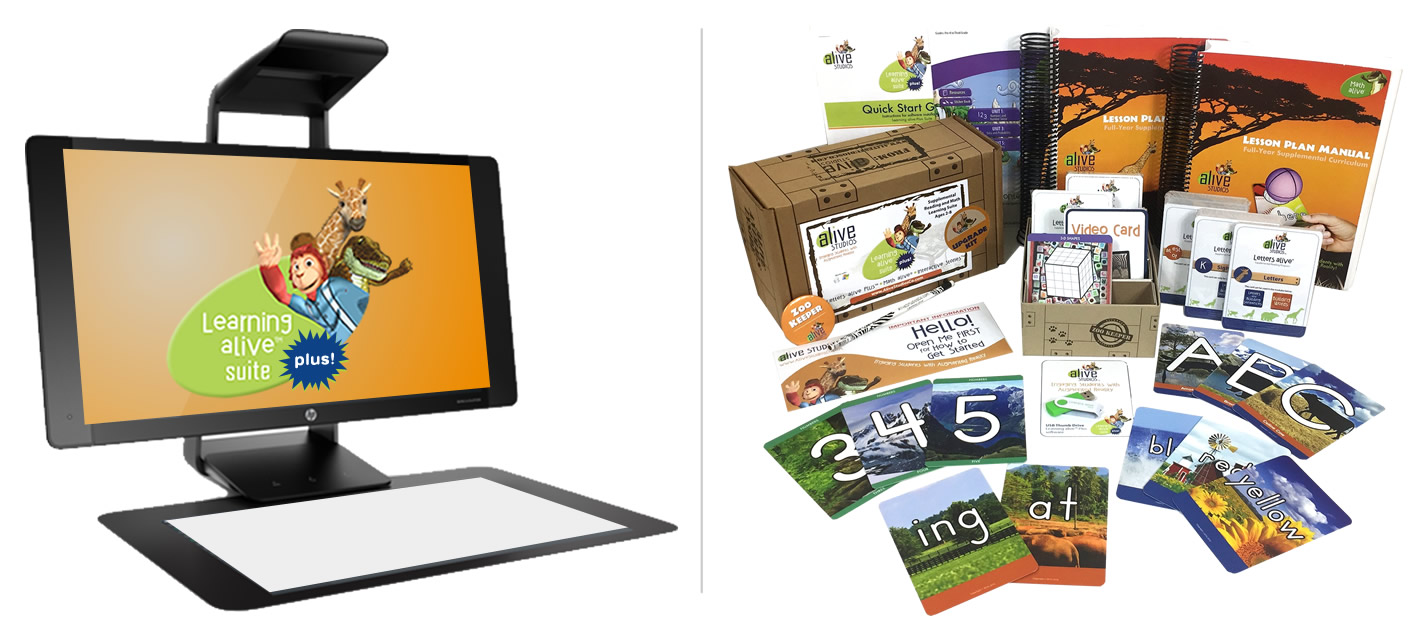 Perfect for your Media Center and STEM Programs!
This super-engaging, Augmented Reality-based learning station on a Sprout Pro G2 uses kinesthetic, visual, and auditory modalities to teach reading and mathematics while creating a cross-curricular 3D experience without glasses!
Sprout Pro by HP G2
$3,700 USD (p/n 12120)
Learning alive Plus (Reading and Mathematics Learning Kit)
$1,295 USD (p/n 50470)
Learning alive Plus Station Bundle (Sprout Pro G2 and Learning Kit)
$4,995 USD (p/n 50165)
The Learning alive Plus™ Suite includes:
Letters alive Plus (supplemental reading)
Teach letters, letter sounds, word building,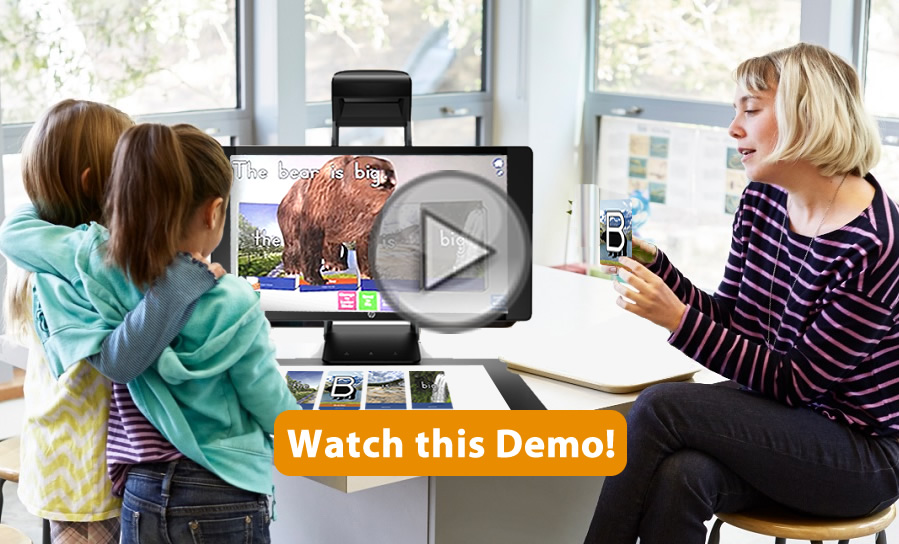 sight words, and sentences
26 alphabet cards that come alive in 3D
97 sight word cards for building 1,000's of sentences and questions
84 word family cards (digraphs, blends, and rimes)
Build over 900 words (phonics-based)
Card sorting box
Training videos
Letters alive Lesson Plan Manual (pdf)
Aligned to kindergarten state standards
400+ pages in pdf format
Over 180 activity sheets
Activities include coloring, handwriting, letter sounds, word families, sight words, writing exercises, and story comprehension.
26 rhyming stories
26 animals with animal facts
Math alive (supplemental mathematics)
Teach the fundamentals of mathematics
45 Interactive games aligned to essential mathematic skills
41 cards that activate Augmented Reality (3D) activities
Training videos
Math alive Lesson Plan Manual (pdf)
Aligned to kindergarten state standards
400+ pages in pdf format
Over 260 activity sheets
7 math concept stories
26 animals with animal facts
10 animal habitat fact sheets
174 math vocabulary cards
Interactive Stories (three digital, interactive stories)



The rhyming stories can be read by, or read to, the students
Teaches punctuality, courage, and kindness
Includes interactive games that are aligned to state standards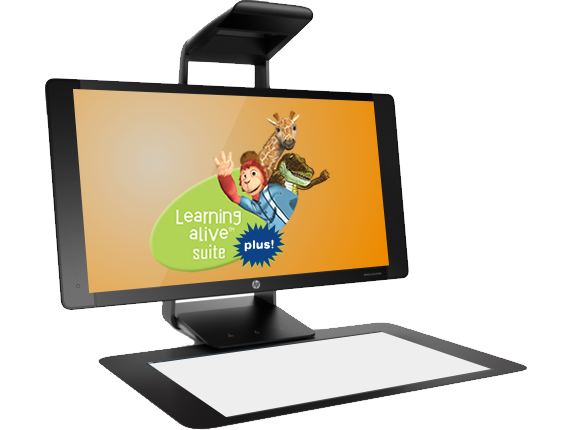 The Perfect Fit for Learning alive Plus!
Learning alive Plus takes advantage of the revolutionary, all-in-one features of the Sprout Pro G2.
Multi-touch, hi-definition monitor and HP touch-mat for interacting with activities
Built-in document camera for reading the Augmented Reality flash cards
Internal sound system that brings our animal noises and instructions to life
Projects images onto the 20-point HP touch-mat for hands-on engagement
Solid, all-in-one workstation
Unique Features of the Sprout Pro G2:
Out of the box, the Sprout Pro G2 is a robust, all-inclusive workstation.
3D Camera and Software
accurately scan objects by rotating them with your hand
create 3D models and prepare for 3D printing
Hi-Res Document Camera
capture crisp images from documents and printed illustrations
HD Webcam
conduct video conferencing
enable distance learning
HP Touch Mat Projection
project a dual image onto the HP Touch Mat for enhanced user interaction
allows for multi-user experience with 20 points of touch
HP Active Pen
gives you precision, pressure-sensitive, digital writing abilities
supports intuitive 3D modeling
Runs in a Windows 10 platform allowing for all your 3rd party programs!
"Our children are growing up in a different world where 'traditional' doesn't work. We're winning the proficiency battle in reading and mathematics with a new approach and mind-boggling technology. Join us." ~ Cynthia B. Kaye, CEO | Chief Zoo Keeper of Alive Studios